Tel Kedesh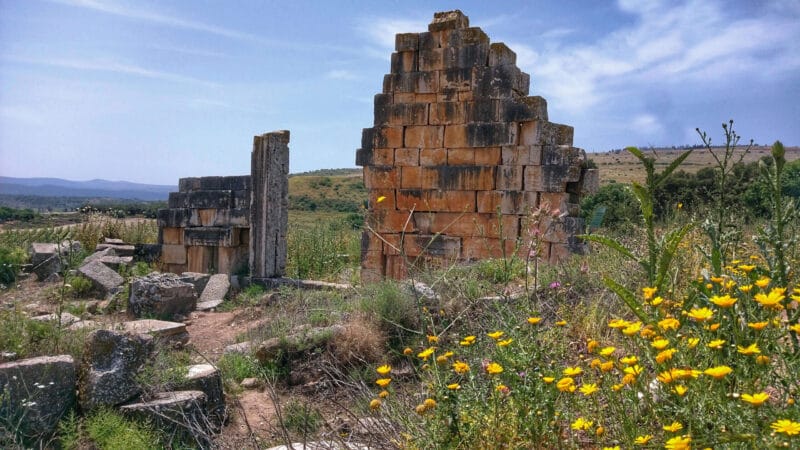 Located in northern Israel and close to the Lebanese border, Tel Kedesh archaeological site was a once a Phoenician and Hellenistic city. The site is mostly known for its Roman period temple, dedicated to the Phoenician god 'Baalshemin'. Next to shrine are two stone burial coffins (sarcophagi). Religious Jews associate them with the tombs of Barak and Deborah. Excavations conducted in Tel Kedesh in 1999 uncovered a Hellenistic period administration building with over 2000 seal impressions (bullae). This is a testimony to a big archive that was once kept in this structure.
Touring Tel Kedesh
Tel Kedesh is located along route 899, about 1500 feet from the Lebanese border. A visit to the site can be combined with a visit to Misgav-Am lookout, and a scenic drive along the Lebanese border, one of the most beautiful and lush regions in Israel.
A tour of Tel Kedesh can be combined with a day tour in the north.
Contact us to inquire more about a private tour to Tel Kedesh: