National Maritime Museum in Haifa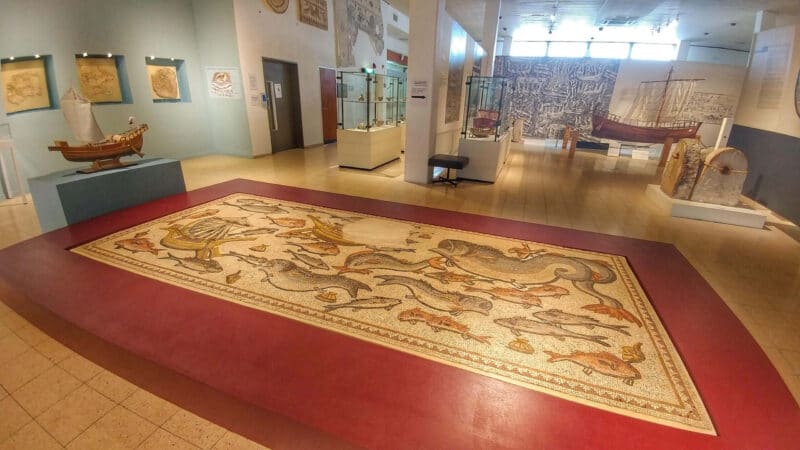 Located opposite 'Elijah's Cave' and close to Haifa's coastline, the National Maritime Museum in Haifa is a must for any one fund of seafaring. The museum presents five millennia of naval history, from prehistory to modern times.
The Museum was founded in 1952 based on a private collection of Aryeh Ben-Eli, who was the founder and the first director of the Museum. Its permanent archaeological exhibition includes a rare a 2nd century bronze ram found in Atlit, and discoveries made in Haifa bay. The Museum also hosts an exhibition of mosaic floors with maritime themes, including part of the Lod Mosaic that depicts sea-life in unusual detail.
A tour to the National Maritime Museum can be combined a day tour to Caesarea and Haifa, or a day tour in the north.
Contact us to inquire more about a private tour to Haifa Maritime National Museum: