Trumpeldor cemetery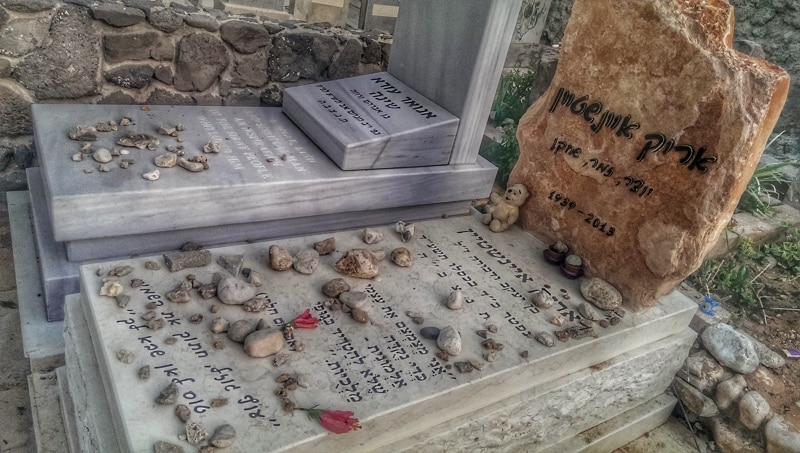 Usually cemeteries are not a tourist attraction, but there are a few exceptions. Trumpeldor cemetery is one of them. Named after the street next to it, this old cemetery of Tel-Aviv is quite a unique document of Tel-Aviv's history, and frankly of all Israel.
History of Trumpeldor Street
The old cemetery of Tel-Aviv was actually founded six years before the city was established. In use since 1902, this cemetery was formed as a remote site for Jewish burials, far from Jaffa and Neve Tsedek. Some of the earliest burials are of the Jews who died in 1918, deported from Tel-Aviv by the Ottomans, as they suspected the Jews to be spying for the British. Keeping them, some died from dieses, and even starvation. Two years later, the cemetery was used again for a group burial. This time it was the Jewish casualties of the Arab riots against Jews in 1920. The cemetery also became known for being burial site of some of the leading figures in Israel's history and culture. Especially in its southwestern area are burial of famous figures in Israel's history: Meir Dizengoff, Tel-Aviv's first mayor, Moshe Sharet, Israel's second Prime Minister, Arlosoroff, Ahad Ha'am, Nordau, Bialik, Tchernichovsky, Gutman, Rubin, Shoshana Damari, Arik Einstein, and many more figures every Israeli is familiar with.
Touring Trumpeldor Cemetery
The Cemetery is open to all and is accessed from Trumpeldor street. As in all Jewish graveyards, it is common for man to cover their heads during the visit, and for all to wash the hands at the exit. Many will also put a small pebble over the tomb, a common Jewish tradition, expressing remembrance and respect of the deceased.
A tour of Trumpeldor Cemetery can be combined with a guided day tour of Jaffa and Tel-Aviv
Contact us to inquire more about a private tour Jaffa and Tel-Aviv: