Atlit Crusaders Fortress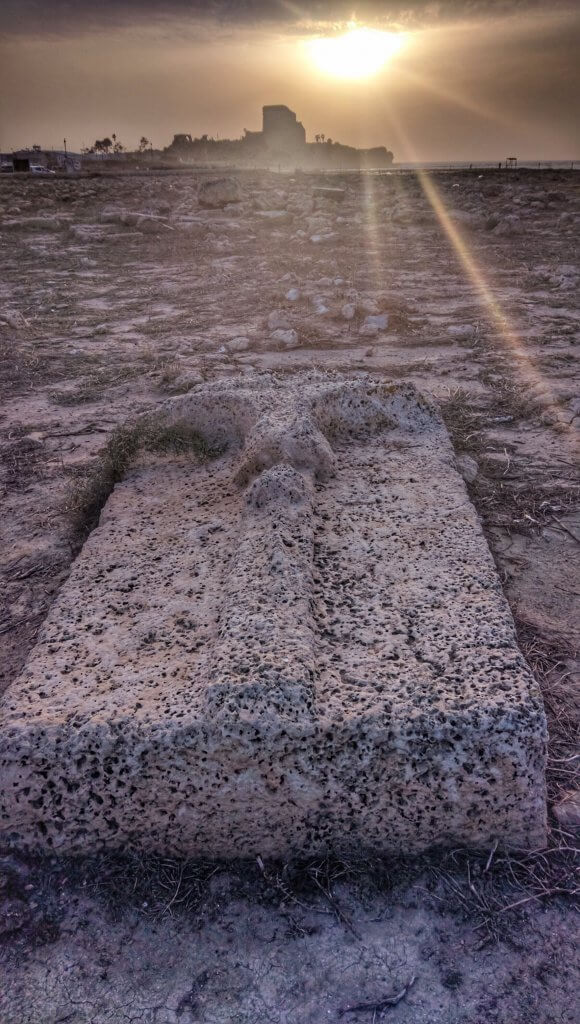 Located 13 miles south of Haifa, the Medieval Fortress of Atlit was erected in 1218 CE by the Templar knights to reinforce their hold along Mediterranean coastline. Built with the participations of pilgrims it was known in French as "Chastel Pelerin" or "Château Pèlerin".
The fortress stood effectively against Muslim attacks and was the last Crusaders stronghold in the Holy Land. It was cleared in August 1291, when the last of the Templars left to Cyprus and Malta.
Unfortunately, today the site is part of an Israeli military base, and so is off limits to civilians. On the other hand, its original cemetery is accessible.
One of its tomb stones bears a relief of a big cross.
A visit to Atlit Medieval fortress cemetery can be combined with in a day tour in the north.
Contact us to inquire more about a private tour to the North: