Bauhaus in Tel-Aviv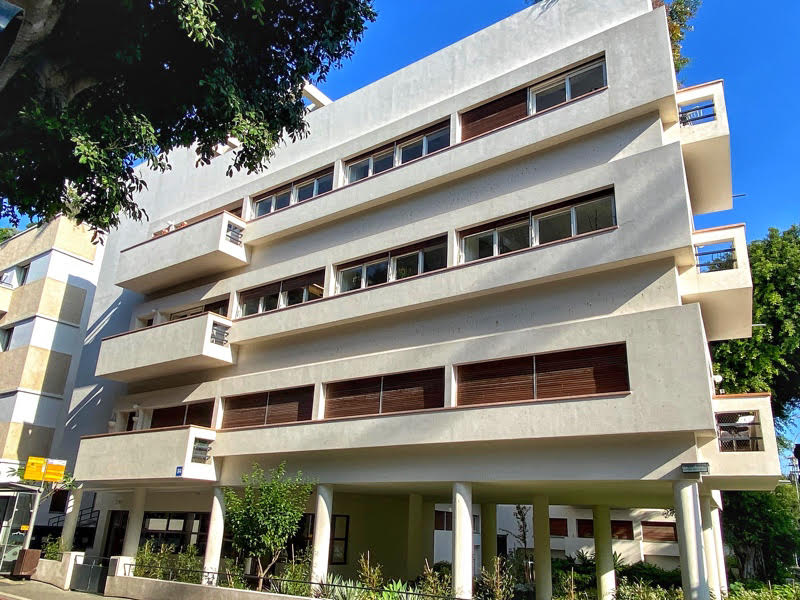 Tel-Aviv is often labeled as "The White City", for its unusual large number of Bauhaus style structures. The functional, plain white Bauhaus style of architecture developed in Germany, but by the 1930s, over 4000 buildings across Tel-Aviv were built in variations of this trend. Combining elegant simplicity with harmony and functionality, the Bauhaus style suited the local climate – and the local socio-political climate of the Zionist movement. In 2003 this unusual collection of architecture was recognized also by UNESCO, labeling Tel-Aviv as a "World Heritage Site".
Tel-Aviv Bauhaus Tour
The Bauhaus style structures are spread today between modern skyscrapers, shopping centers and busy markets, yet concentrations of them can be seen along Hayarkon Street and along Rothschild Boulevard. These 3-4 stories white and elegant structures are an open-air museum of an architectural trend that swept Tel-Aviv during the British Mandate Period, a living testimony for the urban and culture life in Tel-Aviv in its early years.
A Bauhaus tour can be combined with a guided day tour to Jaffa and Tel-Aviv.
Contact us to inquire more about a private tour to Jaffa and Tel-Aviv: