Terra Sancta Museum of Nazareth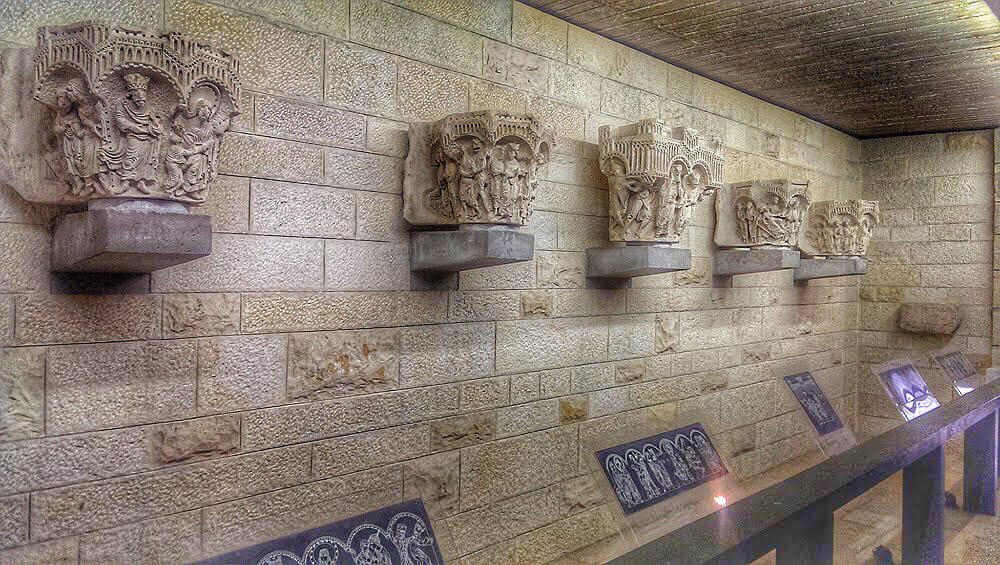 The Nazareth Terra Sancta Museum is a humble, yet significant presentation of artifacts uncovered in the vicinity of the Church of Annunciation. These artifacts illustrate well the history of the church through the Ages, from Canaanite to Modern times.
History of Nazareth's Terra Sancta Museum
Since the 4th Century CE the site of the church of Annunciation has been marked as a significant holy Christian site. A centuries old tradition maintains that the church is built over the home of Mary and where Jesus was conceived, by divine intervention (Luke 1:26-38). Over the centuries, several churches were built over the sacred spot. In the mid 20th century the church was re-built again, and in a grand scale. The new church, covering an area of nearly 1 acre, would be the biggest church in the Middle East. The construction of the new church was accompanied by detailed archaeological excavations of the vicinity of the church. These excavations yielded a wealth of finds. Some of the finds, especially walls and mosaic floors, were restored and embedded in the new Church. However, many artifacts that were documented required a proper display, which led to the establishment of this museum. The Nazareth Terra Sancta Archaeological Museum exhibits highlights of the finds made in the vicinity of the church, covering a period of over 3000 years.
Touring the Terra Sancta Nazareth Museum
The Museum is open Monday to Saturday and charges an entry fee. Among the many artifcats on display, the two "Must see" are –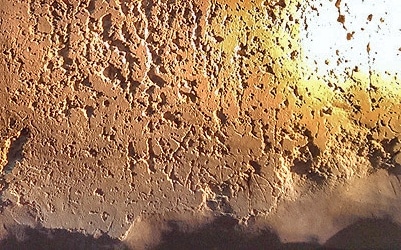 "XE MARIA" Graffiti  – A column's base uncovered in the excavations of the site was found with a Greek graffiti engraved on it.
Reading "Ave Maria", the Franciscans dated it to the early 4th century CE, or perhaps even earlier. This is important testimony to site being venerated also before 312 CE, when Constantine declared Christianity a legal religion in the Roman Empire.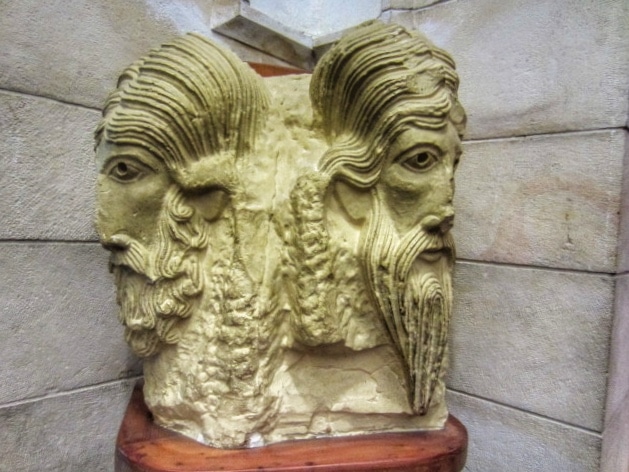 The Crusaders Capitals – Five crusaders capital with high-quality carvings were uncovered in the church on the turn of the 20th Century. Concealed in antiquity, perhaps they were prepared in the 1170s, after an earthquake damaged the church, but were never put in place. The archaeologist suggest that the repairs were never completed because of the Crusaders' defeat in the Horns of Hattin battle (1187 CE). The Capitals present in detailed medieval style episodes in the lives of Jesus, Peter, James the Great, Thomas and Matthew.
Besides the permanent exhibition, through the museum it is possible to access to some of the caves and carved silos next to the church. These finds are important testimony to the rural nature of Nazareth in Roman times. In the courtyard are also Byzantine period mosaic floors uncovered in the excavations of the church.
A tour of Nazareth Terra Sancta Museum can be combined with a guided day tour of Nazareth and the Galilee.
Contact us to inquire more about a private tour of Nazareth: