Hamat Gader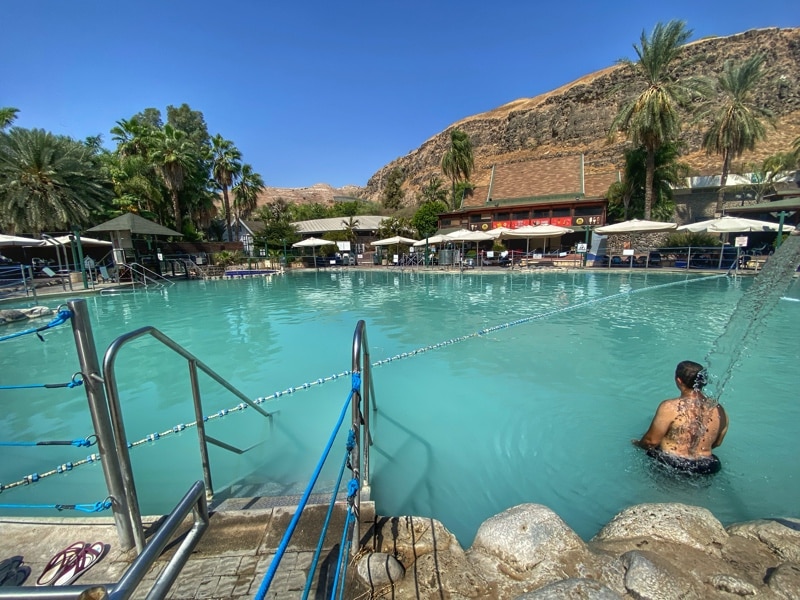 Nestling in a pastoral valley, between the Gilead mountains and the Golan Heights, Hamat Gader is the biggest thermal springs in complex Israel. The site combines a popular retreat, a hotel, an alligator farm, and a wealth of remains of a big bath complex from Roman-Byzantine times.
History of Hamat Gader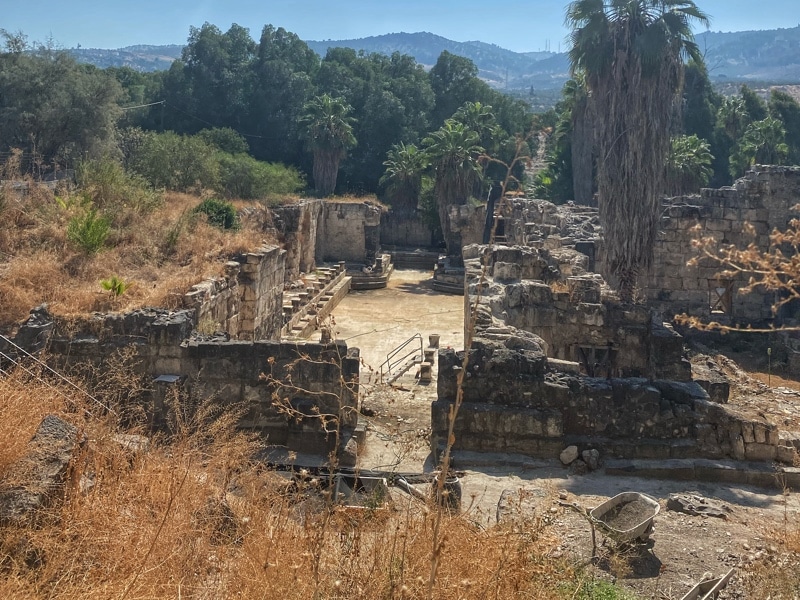 Hamat Gader based on a complex of 5 thermal springs along the Yarmuk stream, 5 miles east of the Jordan River.  It was mostly developed in the 2nd century, by the Romans, when it became a lavish bathing complex. It comprised of 9 decorated pools, covering an area of 400 square meters. The Spa continued to operate through the Byzantine and Muslim periods, up to the 8th century. Over 40 inscriptions were uncovered in the excavations of the site, attesting to its popularity by Pagans, Christians and Muslims alike.  Jewish sources indicate it was also popular among Jews and was visited by various Rabbis. Indeed, nearby a 5TH century CE synagogue was uncovered. Its mosaic floor is on display at Israel's Supreme court building in Jerusalem.
The Ottomans renewed the use of the site, and during the British Mandate period an Arab-Jewish owned hotel was built at the site. In 1948 it became under Israeli control, though its public use was made possible only in 1977.
Touring Hamat Gader
Today the springs of Hamat Gader are a popular bathing destination among Israelis and is visited by nearly half a million visitors every year. It's main bathing pool is fed by the waters of "Balsam" spring which are warm and rich in minerals. The Roman-era bath complex was excavated in the 1980s but is still not open to the public.
A tour to Hamat Gader can be combined with in a day tour in the north.
Contact us to inquire more about a private tour to Hamat Gader: