Tel Dor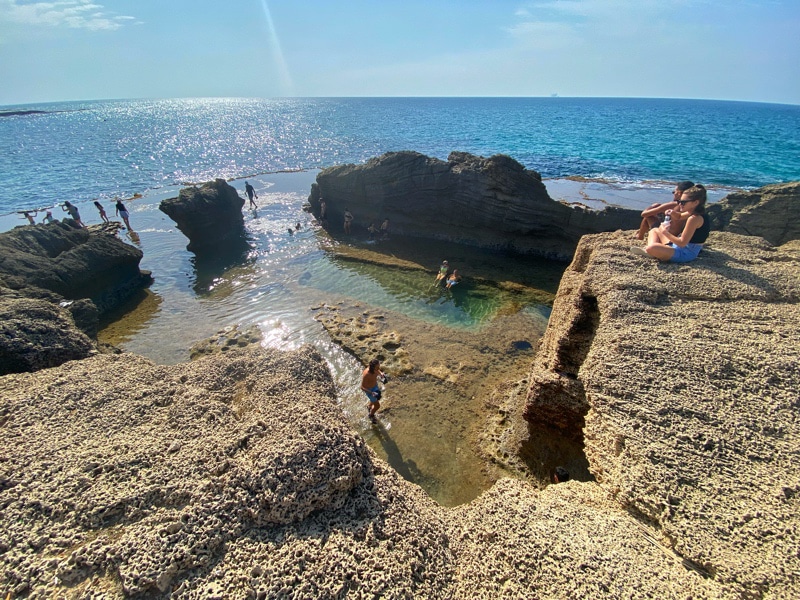 Located along the Mediterranean coast, about 6 miles north of Caesarea, Tel Dor is an important archaeological site with a long and rich history. Having a seaport, ancient Dor was settled by the Canaanites, the Israelites, the Philistines, and even the Romans. Although not developed to tourism, this hidden gem is well worth a visit.
History of Dor
The bible records Dor as a Canaanite city, whose ruler allied with Jabin, king of Hazor, against Joshua (Joshua 11). On the other hand, the popular Egyptian folktale "The story of Wenamum" records Dor ruled by Sea People at that time. Later, Dor became a capital of one of Solomon's districts, whose governor was his own son in law (1 Kings 4:11). The city was probably destroyed by the Assyrians, but was resettled in the 5th century BCE, by Phoenicians. At that time Dor was known for its purple dye industry, based on the local murex shell. Once Caesarea, with its colossal size harbor, was established, Dor began to decline. Apparently by the 4th century CE the city was abandoned.
Tel Dor Exposed
The site was first excavated in the 1920s, and since the 1980s the site is excavated by an archaeological expedition from Hebrew University. These excavations uncovered various remains from different periods, including a Philistine-era port, Hellenistic-period living quarters and fortifications, foundations of a Roman temple, piers, and evidence of purple dye industry.
Touring Tel Dor
The site can be reached by a dirt road passing through Kibbutz Nachsolim fishponds. There are no signs or marked trails at the site, but the mound is full of architectural remains, reflecting its rich past. The site also offers some of the most beautiful views of the Mediterranean coast and has a public beach in the nearby Kibbutz. On the kibbutz grounds is also a 19th century glass factory that was turned into a charming archaeological museum. The Museum exhibits various finds from Tel Dor and its vicinity. The display includes cannons buried near Tel Dor by Napoleon in 1799, and artifacts retrieved from shipwrecks in the area.
A tour of Tel Dor can be combined with a day tour to Caesarea and Haifa.
Contact us to inquire more about a private tour to Tel Dor: