Hasmonean Heritage Museum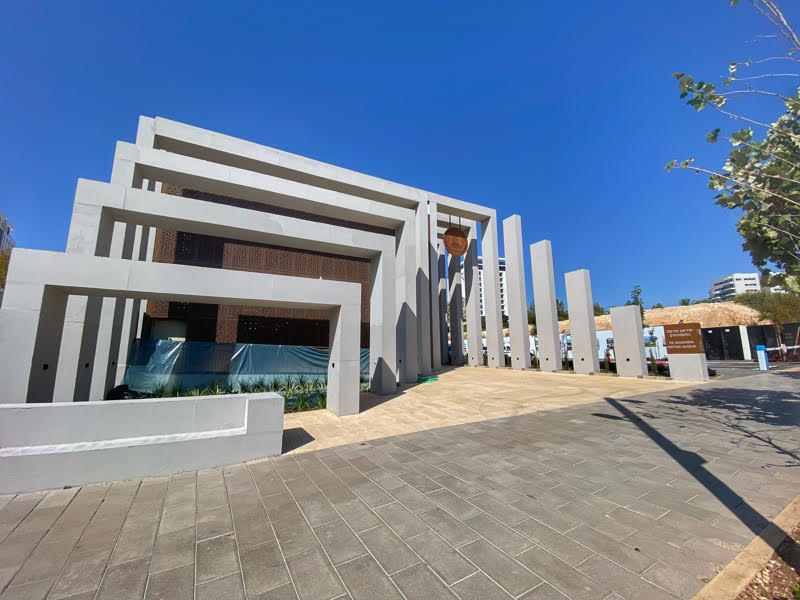 Set in the heart of the Modern city of Modi'in, the Modi'in Heritage Museum is suitable institution to mark the city's past. Opened in 2021, the museum's façade bears several beams in different sizes. Each is presenting a different chapter in the long and turbulent history of the region.
The museum's main hall presents the main archaeological discoveries found in and around the modern city. The museum is "children friendly" and invites the visitor to participate in different activities: healing a broken clay pot, finding ancient coins in the sand, exploring an ancient burial cave, navigating on an interactive map, and more.
At the Museum's second floor visitors are invited to a futuristic cinema space. The audio-visual show follows the main chapters of Modi'in, from antiquity to its modern-era development.
Tour of the Hasmonean Heritage Museum
The Museum is open every day of the week and charges an entry fee. A tour of the museum can be combined in a day tour of the Shephelah.