Ketef Hinnom Tombs
Ketef Hinnom is an archaeological site south west of Jerusalem's old city, between St. Andrew Church and Begin Heritage center. In 1979 a copy of the Biblical Priestly blessing was found on a silver amulet. Dating to the 6th century BCE it is the oldest copy of Biblical text ever found.
History of Ketef Hinnom
Ketef Hinnom is a spur above the Hinnom valley overlooking Mount Zion. In 1979 an archaeological excavation was carried out at the site by Dr. Gabi Barkai. The site yielded finds from several periods, but most significant was the discovery of several rock-cut tomb dating to the First Temple Period.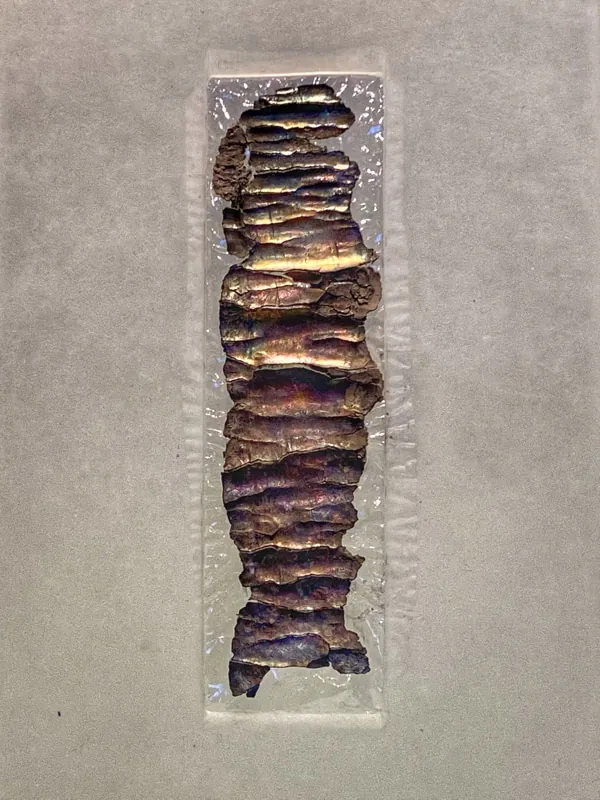 Most of the burials were looted in antiquity, but one repository was found intact. It proved to contain a wealth of finds, including rare Phoenician glassware. The repository also contained gold and silver Jewelry, but most significant was the discovery of two rolled silver amulets. When opened in the laboratories of the Israel Museum, traces of letters were detected. As the text was reconstructed it proved to a variation of the priestly blessing, documented in Numbers 6:24-26:
The Lord bless you and protect you.
The Lord make His face to shine upon you and be gracious to you.
The Lord lift up His countenance upon you and grant you peace.
This is the oldest copy ever found of Biblical text, pre-dating the Dead Sea Scrolls by at least four centuries.
Touring Ketef Hinnom Tombs
The burial caves are accessed from the Menachem Begin heritage center and are open to all. The repository that yielded most of the finds is part of cave 25, which is right under the Apse of St. Andew's church. Most of the finds coming from the caves are on display in a reconstructed tomb exhibit in the archeological wing of the Israel Museum. The inscribed amulets are presented separately, with magnifying glasses.
A tour to both sites can be combined in a day tour of Jerusalem.
Contact us to inquire more about a private tour of Jerusalem: