Metsad Saharonim
Set next to a small spring inside Ramon Crater, Metsad Saharonim was a caravanserai along the "Incense Route", an important trade route from Roman Times. Set next to a rare natural water source, Metsad Saharonim was a rest place for the convoys loaded with valuables, before their steep ascent up the northern edge of the Ramon Crater, towards Avdat.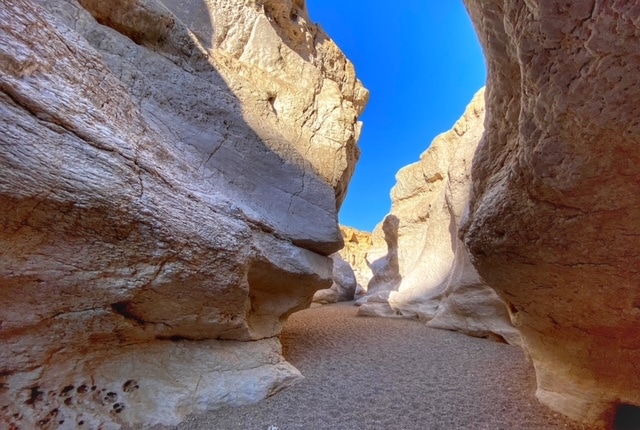 A popular 1 hour hike from the Metsad passes through one of the most scenic parts of the Ramon Crater – Parsat Nekarot.
Especially impressive are the white cliffs formed by water erosion when draining the rainfall inside the crater.
The Incense Route and the Negev
The 'Incense Route' was a network of ancient roads that enabled transferring precious spices and perfumes across the Arabian Peninsula to the Mediterranean coast. The full length and exact path of the Incense Route is still not fully known. It began somewhere in Yemen, passed through Mecca, Medina, Petra, and ended in the ports of Gaza and El-Arish. The path from Petra to the Mediterranean coast is better documented. It passed the Aravah and the traversed through the heart of the Negev, including a difficult cross of the Ramon Crater. Today, the route and its related archaeological sites are UNESCO World Heritage Sites.
Contact us to inquire more about a private tour to Metsad Saharonim: