Mishkenot Shananim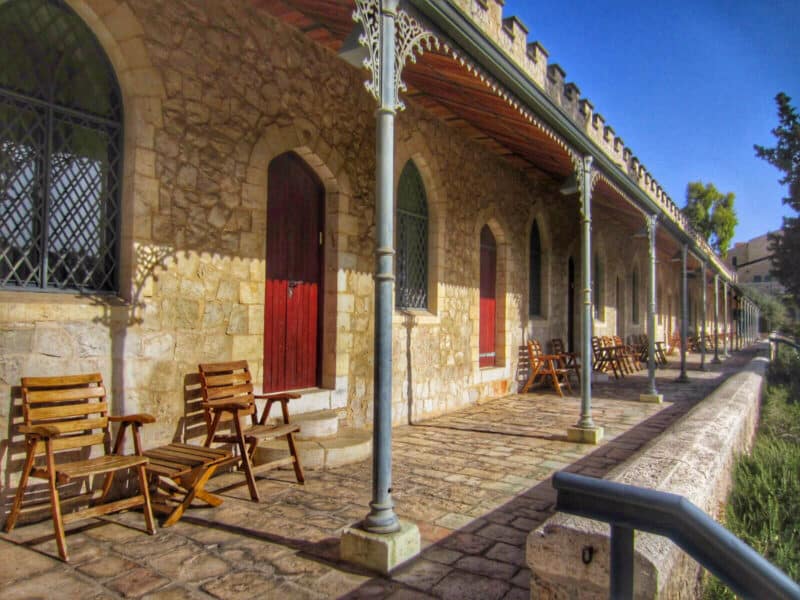 Mishkenot Sha'ananim is a tranquil neighborhood opposite the Jerusalem's old city. It is the first Jewish neighborhood built outside the old city and it preserved its special character to this day.
History of Mishkenot Sha'nanim
Mishkenot Sha'ananim was funded by the Jewish philanthropist Yehudah Touro, a wealthy Jewish merchant from New-Orleans. He bequeathed in his will $60,000 for the Jews of the Holy Land, to be executed by Sir Moshe Montefiore. Montefiore wanted to form a new and modern neighborhood for the Jews of Jerusalem who were living at the time in the poorly maintained and overcrowded Jewish Quarter. Completed in 1860, Mishkenot Sha'ananim was designed as two parallel buildings, and a flourmill above, providing bread, and work, for the new community. Despite the conditions, only a few families moved in, and only after a plague hit Jerusalem, in 1865, more were convinced to join. By the beginning of the 20th century there were 11 new Jewish neighborhoods outside the Old City, laying the foundation of today's western Jerusalem. In 1948 Mishkenot Sha'ananim was abandoned as it faced the border with Jordan, and its citizens were exposed to Jordanian snipers. After the Six Days War, in 1967, Jerusalem was united again, now under Israeli rule, and Mishkenot Sha'ananim underwent a successful conservation project.
Touring Mishkenot Sha'ananim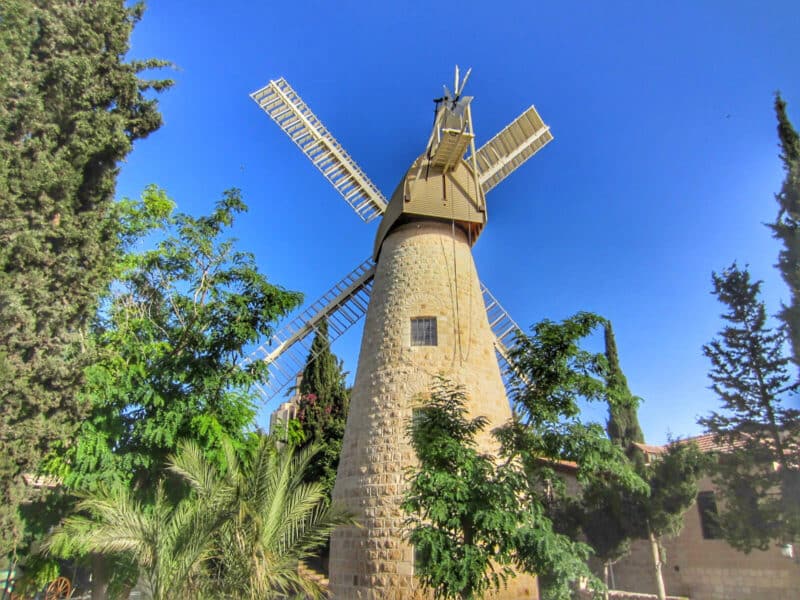 Today Mishkenot Sha'ananim houses the Jerusalem Music Center and an upscale guest house, reserved for guests of the municipality and the state of Israel. Its trademark, the windmill, has been restored and runs now again. It's neighboring quarter, Yemin Moshe, is a quaint neighborhood as well. Founded in 1892, it was designed as parallel rows of stone-built homes and cobbled alleys. Preserving its original design and character, Yemin Moshe is well worth combining in a visit to Mishkenot Sha'ananim.
A tour of Mishkenot Shananim can be combined with a guided day tour of Jerusalem.
Contact us to inquire more about a private tour of Mishkenot Shananim: