Nazareth Village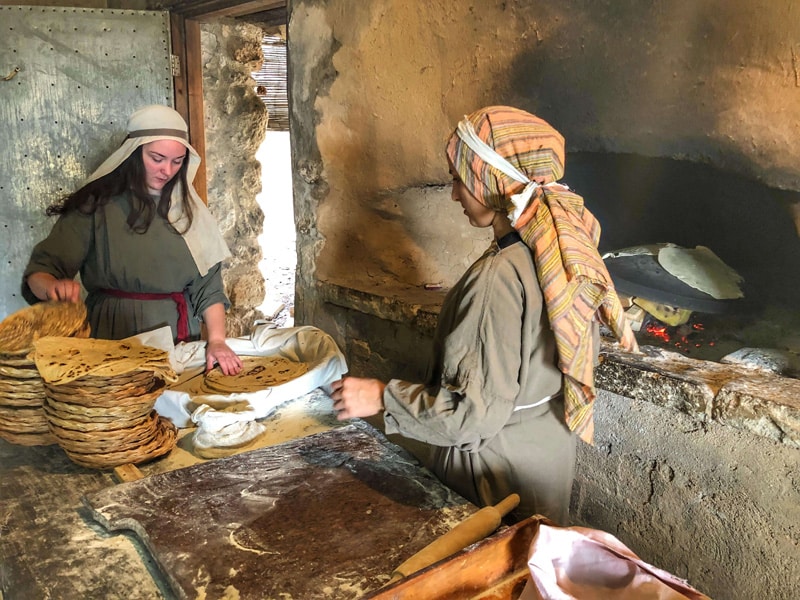 Nazareth Village is an open-air museum that recreates the experience of daily life of Nazareth about 2,000 years ago, in the time of Jesus. The Nazareth Village was envisioned by Dr. Nkhle Bishara, medical director of Nazareth hospital. During its development, ancient terraces and basin of a winepress were uncovered. Opened in 2000, the 15 acres site presents the physical landscape of the region and its human use. A shepherd attending his sheep, a farmer ploughing with a donkey, olives harvested wheat threshed are just some of the agricultural activities presented by a devoted staff in authentic costumes. They illustrate well daily life in rural lower Galilee, and their use in Jesus' parables, acts and miracles. Furthermore, a reconstructed home, carpentry, and even a tomb and a synagogue echoes Nazareth that Jesus knew, in a new and unprecedented way.
Touring Nazareth Village
Nazareth Village is less then a mile south of the Church of the Annunciation. It is open every day of the week and has an entrance fee. A visit to the site must be set in advance and is led by a local guide. The tour takes about an hour and a half. Special event meals can also be arranged on site, serving typical products and foods to this region, in Roman style pottery.
A tour of Nazareth Village can be combined with a guided day tour of Nazareth and the Galilee.
Contact us to inquire more about a private tour to Nazareth: