City of David Nighttime Show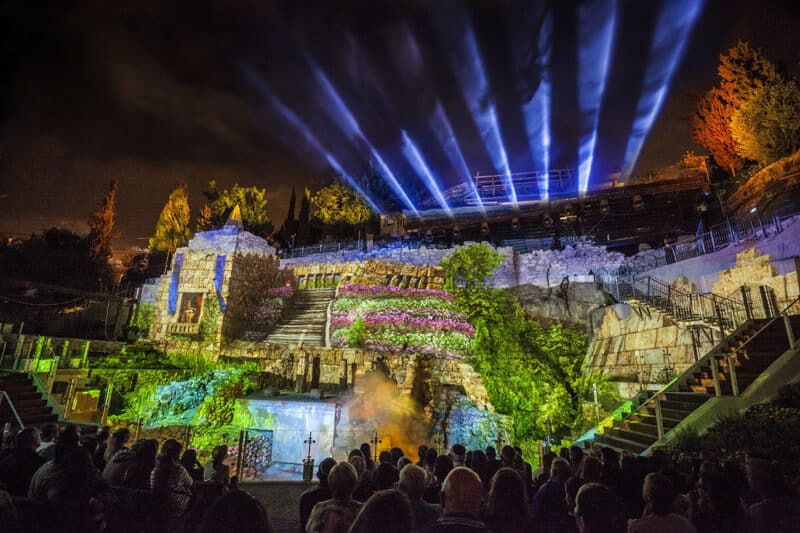 The City of David Nighttime show is a new and innovative spectacle that takes place in the City of David. The show presents by computerized projections the history of the Jerusalem and the City of David, with a special focus on Nehemiah's "night ride" (Neh. 2). During this ride Nehemiah documented how Jerusalem was desolate after its destruction by the Babylonians. It in the following chapters Nehemiah led the operation of rebuilding the city and its walls.
The show is very informative, impressive and moving. It fits people of all ages and all faiths. Reserving seats is done online, and the show can be a great activity following a day tour of Jerusalem.
Contact us to inquire more about a private tour of Jerusalem: