Israel's Supreme Court Building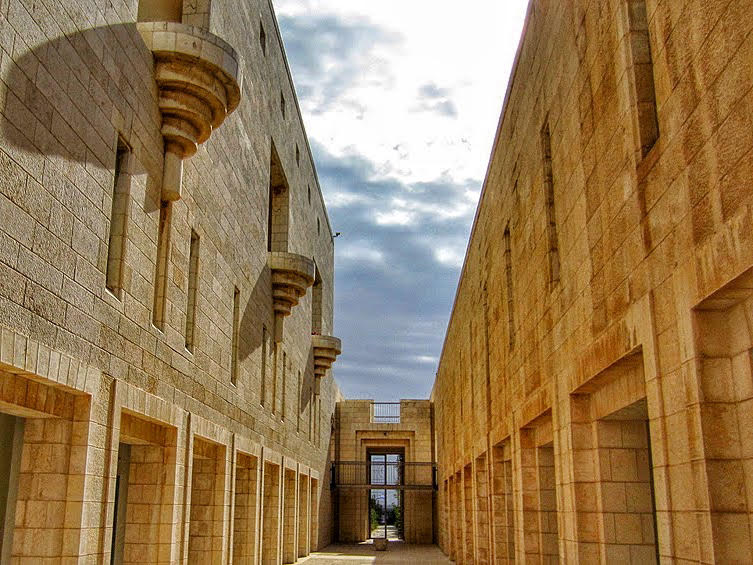 Jerusalem's Supreme Court Building is one of the most iconic architectural landmarks in Israel. Completed in 1992, it is the seat of the nation's supreme court and High court of Justice.
History of the Supreme Court Building
When the state of Israel was established the Supreme Court was housed in the rented complex of the Russian Compound. In 1984 the Rothschild foundation offered the state funding the plan and construction of a permanent home for the Supreme Court in Givat Ram, next to the state's parliament building (the Knesset). An architectural competition was held in 1986, and the winners were the sibling architects Ram Karmi and Ada Karmi-Melamed. The building was completed and opened in 1992.
Touring Israel's Supreme Court Building
The Supreme Court is open Sunday to Thursday and is free of charge. For small groups daily tours are offered every day at 12:00. The building integrates a post-modern design with various architectural quotes from Jerusalem's rich history. Its surprisingly humble entry leads to a stairway, both resembling an old Jerusalem street. The grand foyer leads into five parallel courtrooms, each with its own interior design. During the morning hours visitors can also watch court sessions. The justices' chambers are on the top floor of the building, set around an arched courtyard. The narrow water channel bisecting the courtyard resonates with the Biblical phrase: "Truth will spring up from the earth and justice will be reflected from the heavens" (Psalms 85:12).
A tour of the Supreme Court Building can be combined in a day tour of Jerusalem.
Contact us to inquire more about a private tour of the Supreme Court Building: