YMCA Jerusalem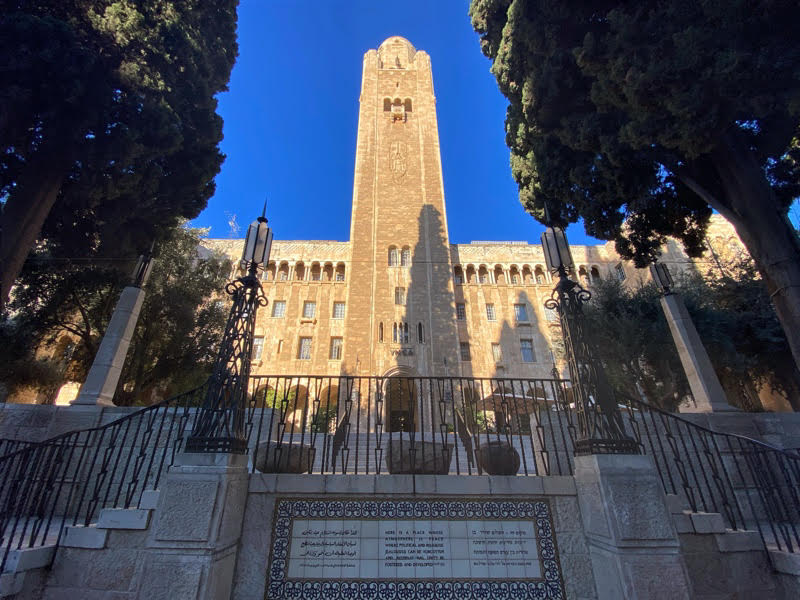 The Jerusalem YMCA is considered by many to be the most striking YMCA building in the world. It is also set directly opposite the renowned King David Hotel, and the two combined form one of the most iconic landmarks in Jerusalem
History of Jerusalem's YMCA Building
The foundations for the YMCA building in Jerusalem were laid in 1928. Its architect was A.L. Harmon, who also designed the Empire State Building. Its grandeur and eclectic design dialogues well with Jerusalem's rich history and sacred places. The YMCA is home of the "Three arches Hotel", and a restaurant. Its sports center includes an indoor pool and squash courts. In the summer is operates joint camps for both Muslim, Christian and Jewish children of Jerusalem.
Touring Jerusalem's YMCA Building
The YMCA is at a prime location in Jerusalem, alond the King David streets, minutes away from the Old City. The YMCA most notably tower offers panoramic vistas of the old and new city. Its front depicts the Samaritan Woman, Jesus, and the six-winged celestial figure described by prophet Isaiah. The main entrance floor presents a copy of Jerusalem's image from Madaba Map, leading into an elegant reception hall and the main desk of the hotel. The building's interior and exterior echoes Muslim, Christian and Jewish architecture, forming a feel of harmony and peace.
A tour of the YMCA can be combined in a day tour of Jerusalem.
Contact us to inquire more about a private tour of Jerusalem: