De Karina Chocolate Factory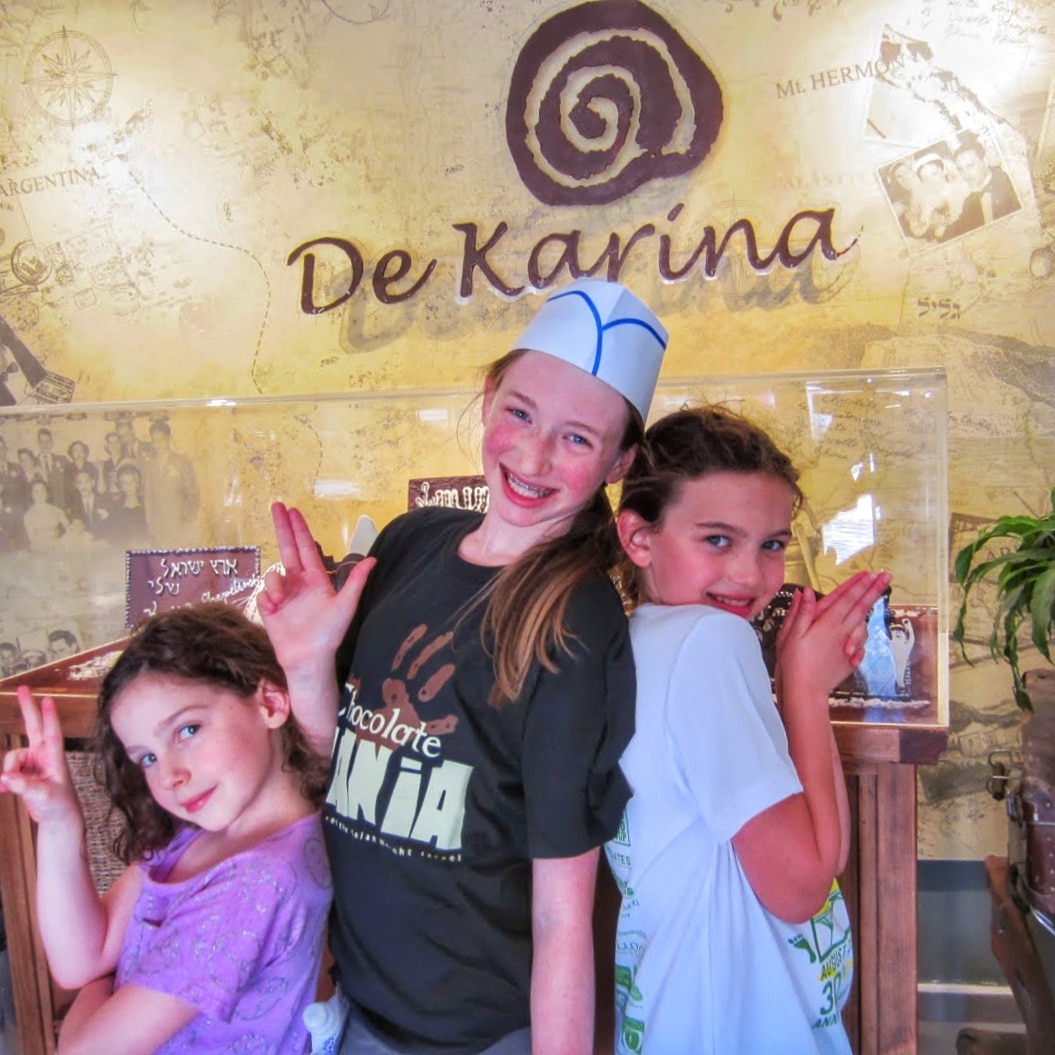 Located in a pastoral kibbutz in the Golan heights, De Karina Chocolate factory and visitor center is a must stop for all chocolate lovers! Established in 2003 by Karina Chaplinski, a 3rd generation of chocolatiers from Argentina, De Karina specializes in hand crafted chocolate delicacies. A visit to De Karina begins with a 20-minute presentation of the factory, learning about the history and culture of Chocolate. It can be followed by a 40 minutes' workshop where participants of all ages learn the basics of chocolate making. Adults can also participate in a longer 90 minutes' session, learning how to make complicated chocolate treats like truffles. De Karina also operates a coffee shop, offering chocolate delights, and a famous chocolate cafe.
Setting a Tour at De Karina Chocolate Factory
De Karina factory and visitor center are Kosher and open Sunday to Friday. Participating in a workshop should to be pre-booked. Wine lovers can combine the visit with some wine tasting at De Karina's neighbor, Pelter superb distillery and winery.
A visit to the site can be combined with multi-day tour in Israel that will include exploring the Golan Heights.
Contact us to inquire more about a private tour to the Golan Heights: