Deir Rafat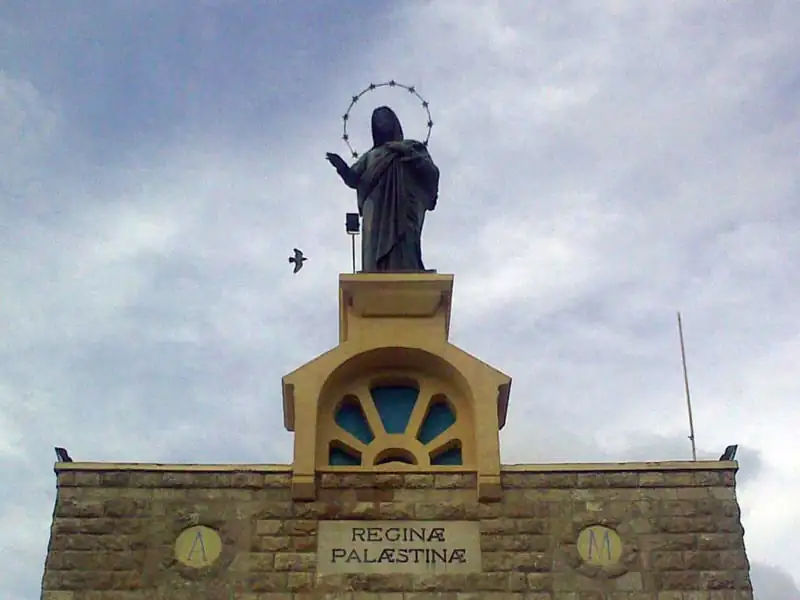 Deir Rafat is a Catholic monastery in the Judean Foothills (the Shephelah), not far from Beth Shemesh and Biblical Tzora. Established right after the earthquake of 1927, a 20-foot-high sculpture of Virgin Mary was erected over its church façade, to protect the land from future natural disasters. Titled as "Reginæ Palæstinæ" ("The Queen of Palestine"), An annual feast in her honor is celebrated in the monastery every year on October 25th. The Monastery once operated a boarding school, an orphanage, and a convent.
Today the monastery is maintained by the little the Sisters of Bethlehem, and the orphanage functions as a rehabilitation enter of religious Jews (Retorno).
Touring Deir Rafat Monastery
The monastery is accessible by from Kibbutz Tzorah. It is open Monday to Saturday, from 10:30 to 17:00. A Christian Arab family operates a winery and olive press on the monastery's grounds, selling them under the label "Mony".
A tour of Deir Rafat Monastery can be combined in a guided day tour in the Judean Foothills (the Shephelah).
Contact us to inquire more about a private tour to the Shephela: