Golan Heights Wind Farm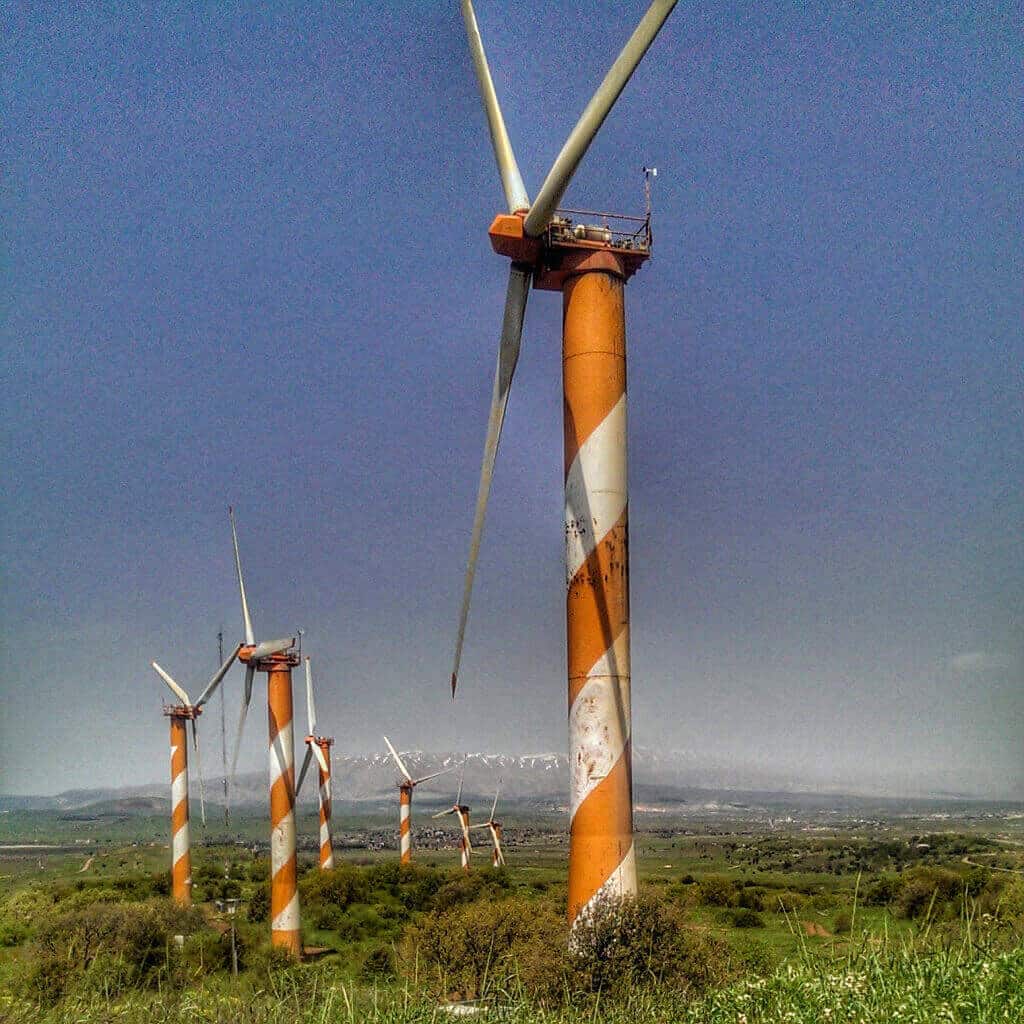 Established in 1992, the Golan Heights Wind farm is located along Beni Rasan ridge, close to the Syrian border. Set by the mineral water company, Mey Eden, this was the first wind farm in the Middle East. Its 10 turbines generate 6MW in total, which are supplied to Mey Eden, the Golan Heights Winery, and mostly the city of Katzrin. Being at one of the highest points in the Golan Heights, the Wind Farm offers stunning views of the region, including the plains of Syria. And since it is so close to the border, here it is possible to walk through trenches of an unmanned Israeli bunker and climb on a deserted tank.
A tour of the Golan Heights Wind Farm can be combined with multi-day tour in Israel that will include exploring the Golan Heights.
Contact us to inquire more about a private tour to the Golan Heights: