Horns of Hattin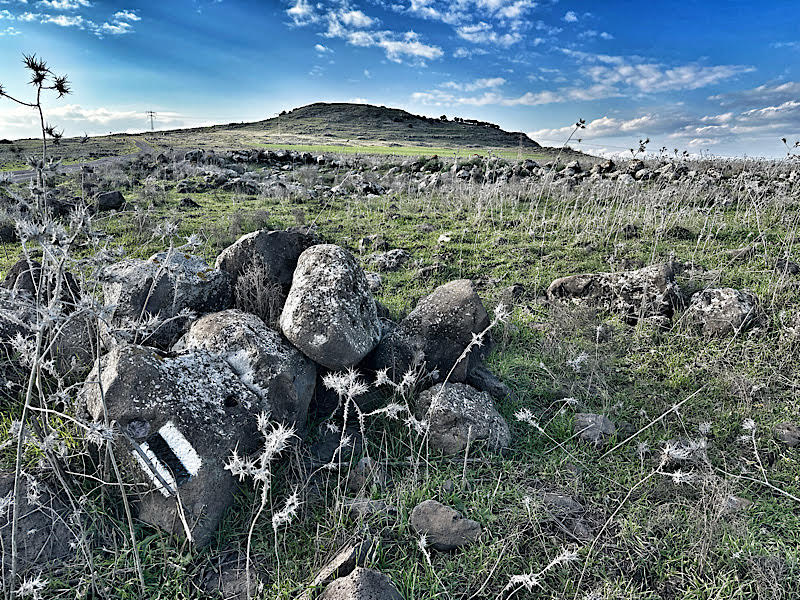 Horns of Hattin (From Hebrew: The horns in the wheat field) is an extinct volcano with two peaks (Hence its name), in the lower Galilee, about 3 miles west of Tiberias. Located along the main road to Tiberias, on July 4th, 1187 CE the Crusaders were trapped at the Horns of Hattin while heading to Tiberias. Defeated by Saladin, the Crusaders lost control over all of the Holy Land till the third Crusade, in 1191 CE.
Today, Medieval history fans assemble at the site and reenact the battle every year, on July 4th.
Horns of Hattin in Christian Tradition
In the 19th century some scholars suggest to location Jesus' "Sermon on the Mount" at the Horns of Hattin. Today (2023) a pyramidical monument erected by the "Church of God" suggest the Horns of Hattin is where Jesus recruited his Disciples. Indeed, according to Mark 13:13 it too place "on a mountain".
Visiting the Horns of Hattin
The site is on the side of the road to Tiberias (route 77). A dirt road reaches the foot of the hill. At its the northern foothill is a Druze shrine complex over the tomb of Nebi Shu'ayb.
A hike to the Horns of Hattin can be combined with a guided day tour of the Galilee.
Contact us to inquire more about a private tour to the Galilee: