Jaffa Night Tour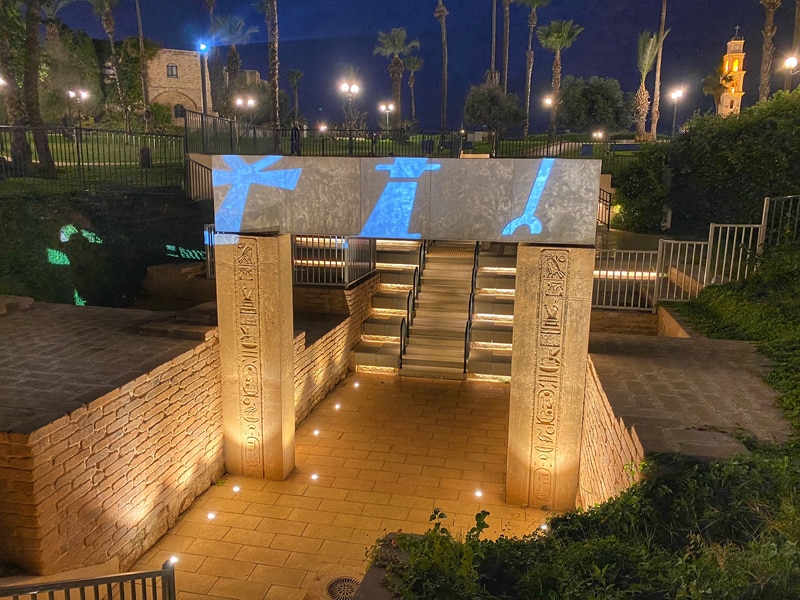 Old Jaffa is one of the oldest cities in the world, inhabited since Canaanite times. At night the city is lit beautifully, providing a special atmosphere for hearing its tales while strolling through its cobblestone streets.
Jaffa Night Tour Schedule
The tour will embark in front of Ramses II's reconstructed arch, and head through the old city's alleys, learning about the city significant role in the history of the Holy Land. We will pass by where Napoleon Bonaparte broke into Jaffa in 1799, and at the port we will learn about figure like Solomon, Jonah and Herzl. So many have passed through here, each leaving his own mark on the history of the Holy Land. Viewing Andromeda's Rock, we will learn about Jaffa's role in Greek Mythology, and at the Clock tower next to Jaffa's main mosque we will get to understand Jaffa's role in Ottoman times. Finally, we will enter Flea Market, which at night turns into a hub of hip eateries. Alternatively, we could drive into Tel-Aviv for a fine dining experience, and/or some bar hoping.
A night tour of Old Jaffa presents it in a totally different dimension, avoiding the crowds and the souvenir shops. It is an intimate and tranquil experience, a great alternative to the typical day tours of Jaffa and Tel-Aviv.
Contact us to inquire more about a private tour of Jaffa at night: