Saint Etienne Church, Jerusalem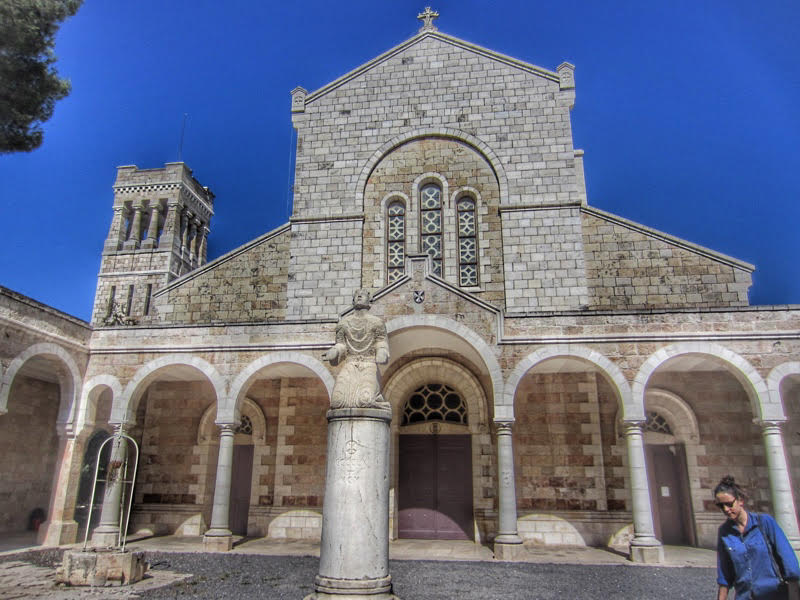 Saint-Étienne church, known also as the Church of St. Stephen, is a Catholic complex in east Jerusalem, not far from Damascus gate. Aside its impressive church, the site is known for its French school of Bible and Archaeology (École biblique ), and special burial caves dating to the First Temple Period.
History of Saint-Étienne church
The first church built at site was initiated by Empress Eudocia in 439 CE, to house the relics of Saint Stephan. His bones were claimed to be found a few years earlier in a burial cave in the Shephelah (today's Beit Jimal). Eudocia also founded a convent at the site and was eventually buried in one of its crypts. The complex was destroyed in the Persian invasion of 614 CE and later leapers dwelt among its ruins. The Crusaders restored part of the church, but once they expelled from Jerusalem, it fell again into ruins. In 1882 the site was purchased by the French nobleman Comte de Piellat, and restored to reflect its significance in Byzantine times. During the development work, in 1885 royal level rock cut-tombs, dating to the First Temple Period, were found on the property.
Touring Saint-Étienne church
The church is open every day, yet a visit to the site must be pre-arranged. It's First Temple Period Tombs are of special interest, and might also explain the history of the tomb at Garden Tomb.
A tour of Saint-Etienne can be combined with a guided day tour of Jerusalem.
Contact us to inquire more about a private tour of Jerusalem: