Shobak Castle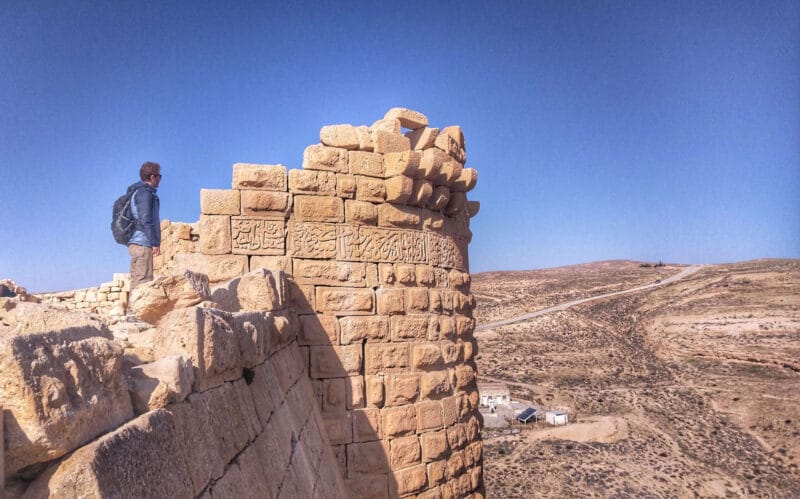 Perched on a conical hilltop about 20 miles north of Petra, Shobak was founded by King Baldwin I in 1115 CE, during his expedition to Aqaba and the Red Sea. Named then 'Montreal', it was used mostly to control and tax caravans using trans-Jordan's main highway (the 'Kings Highway'). Furthermore, Raynold of Chatillon manufactured in Shobak mobile vessels which he planned to transfer to the Red Sea and then reach, conquer, and loot Mecca. Saladin made several attempts to conquer Shobak, and eventually succeeded in 1189 CE, after an 18 months long siege. Later, the castle was used and developed by the Mamluks. It was finally abandoned only in the 1950s.
Touring Shobak
Shobak was never properly excavated, it has no signs with explanations, and looks abandoned. Nevertheless, some of its parts are well preserved and very impressive. Trebuchet cannon balls can be traced near the entrance, and most of the medieval church is still intact. Look for the 375 steps secret tunnel leading to a subterranean spring. Sliding out of the castle through it is an extra thrill, but make sure your driver knows where to meet you.
A visit to this site can be combined with an archaeological tour of Jordan.