Top 10 Hotels in Israel
Where to stay has become a tricky issue. With the influx of tourism there are so many options of where to stay in Israel nowdays, yet only a few hotels will really provide a luxurious experience, whether it is a resort in the desert, or a boutique hotel in the city center. Here is a list of the best hotels in Israel, based on our own true, real time and long experience. If you choose to stay in any of these hotels we can set a best prices for you. In fact we guarantee to provide you a lower rate then on the internet.
(Latest Update: February 2023)
King David Hotel, Jerusalem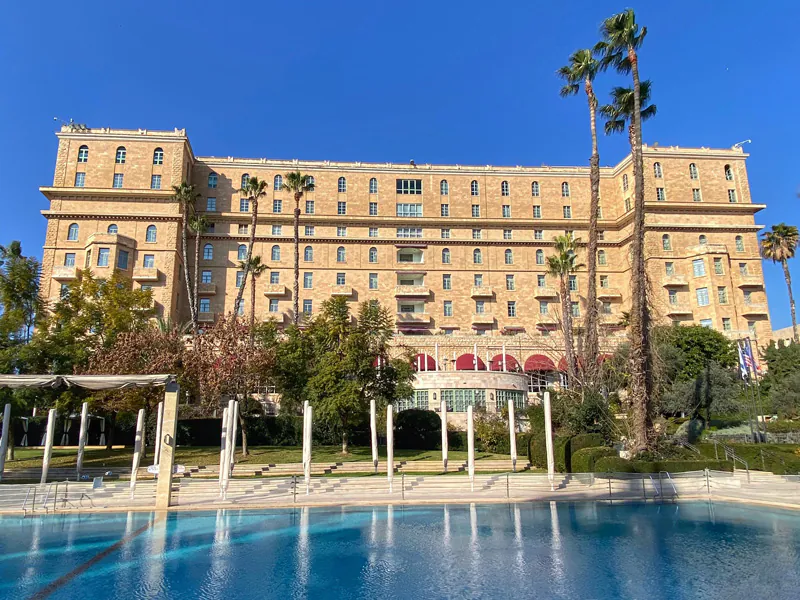 Often labeled as the best hotel in Israel, the King David hotel is truly a special landmark. Opened in 1929, this luxury hotel is filled with colonial elegance in every corner and has hosted a wide range of statesman and celebrities. It also provides great vistas of Jerusalem's old city walls and is just a minutes away from Mamilla pedestrian mall and the Old City.
The Norman, Tel-Aviv
Set in the heart of Tel-Aviv, just a block away from Rothschild Boulevard, The Norman is the trendiest place to stay in Tel-Aviv and perhaps in all of Israel. Its special Bauhaus style is matched with vintage and sophisticated interior design. Its rooftop infinity pool is a great place to unwind with a drink and appreciate Tel-Aviv's urban skyline. Its restaurant is also a real treat, serving upscale fusion cuisine.
David Kempinski Hotel, Tel-Aviv
Opened in 2021 and towering above Tel-Aviv's beachfront, the Kempinski Tel-Aviv hotel is a new benchmark for luxury hospitality in Israel. Its sleek and modern interior complements its sumptuous rooms and suites, all with great vistas of the city. It has a luxurious spa, sauna, pool and fitness center. The hotel is 1 minute walk from the beach, and 10 minutes' walk from the bustling Carmel Market and Neve Tsedek.
Setai Tel-Aviv
The Setai Hotel Tel-Aviv is a new and elegant hotel set in the historic part of Jaffa and right by the Mediterranean Sea. The main entrance preserves the grand entry of the Ottoman-era "Seraya", and opposite its inner courtyard is an outdoor pool with a grand seafront view. Its impeccable modern interior design combines the local sandstone with soft and modern bold décor. The Setai is just a short walk form Old Jaffa, the Flea Market, and the Tel-Aviv's promenade.
Scots hotel, Tiberias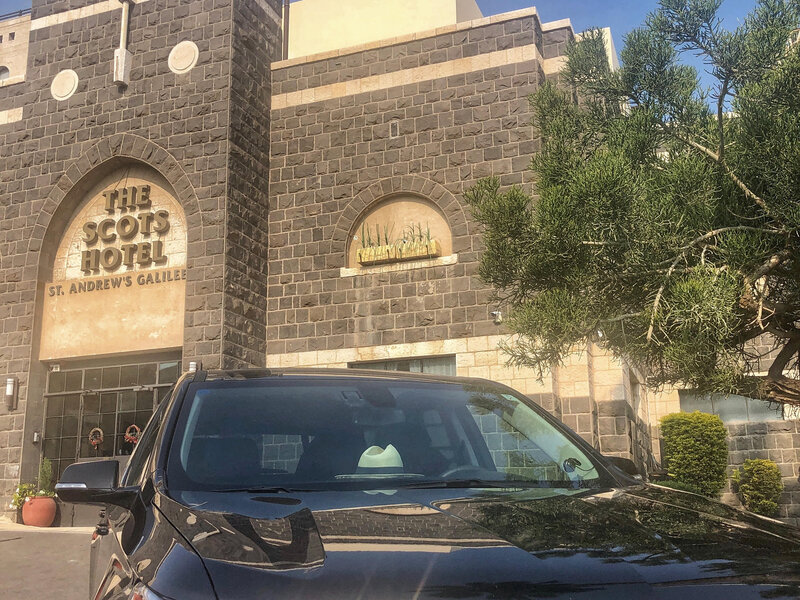 The Scots hotel is set in a historical building from the 19th century in Tiberias. Owned by the Scottish church, in 1999 it was transformed at the cost of $20m to the luxury "Scots Hotel". Setting a new benchmark of hospitality in Israel, the Scots Hotel has 69 rooms and suites and an excellent bar and non-kosher restaurant. The hotel offers great views of the Sea of Galilee and the Golan heights, and is great choice of stay when touring Northern Israel.
Magdala hotel, Magdala
Providing a combination of relaxation and serenity, at one of the most beautiful locations in the Holy Land, the Magdala hotel is a great choice of stay when touring northern Israel. Facing the Sea of Galilee, each room has two queen beds and spacious toilet and shower. The extensive lobby is modern in design, although it incorporates an ancient fish pool in its center. The non-kosher kitchen provides a very satisfying food experience and has an attentive staff. The hotel is at the NE corner of ancient Magdala, and is 20 minutes' drive from Tiberias, and Capernaum.
Mamilla Hotel, Jerusalem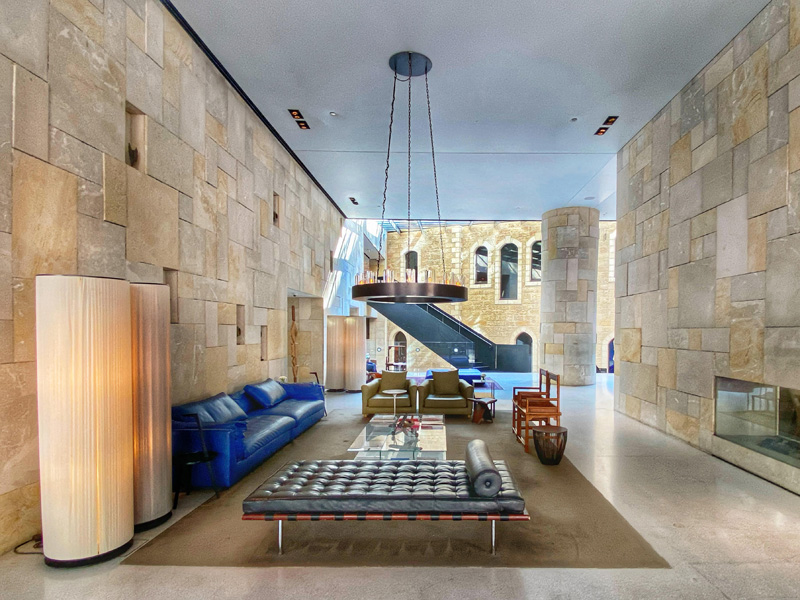 Located at the western end of Mamilla Pedestrian Mall, the Mamilla hotel is at the best location in Jerusalem! It is just a block from Jaffa Gate and the Old City, as well as a great spot for exploring western Jerusalem's nightlife. Besides its sophisticated boutique style design and luxurious rooms, the hotel also offers a spa with a Turkish Hammam, an indoor swimming pool, and a well-equipped gym. The hotel also offers a good dining experience, both in its "roof top" dinner lounge, and its fish restaurant that operates throughout the day.
Milos Dead Sea
The Milos hotel is set along the picturesque western shore of the Dead Sea in Israel, near Ein Bokek. With its private beach and an outdoor swimming pool, the hotel offers a soothing break while touring southern Israel. Remodeled in 2019 to an elegant Greek-style boutique hotel, the Milos hotels has 162 rooms and suites, some with a private infinity pool, and a luxury spa complex. The hotel is just minutes away from two shopping centers and is a 20 minutes' drive from Masada.
Dan Eilat
Set along northern beachfront of the Red Sea, the luxury 5-star Dan Eilat hotel is at one of the best locations in Eilat. Having 14 floors, many of the hotels' room and suites provide great vistas of the Sea, some with an outdoor jacuzzi. It's public swimming pool complex, including a slide, is popular for all ages, as well as the adjacent beach which offers a variety of water sports. The hotel is along the city's popular promenade and is a short drive Eilat's main diving clubs.
Beresheet, Mizpe Ramon
Perched on a cliff along the northern rim of the Ramon Crater the Isrotel Beresheet luxury hotel is in one of the most remote locations in Israel, but well worth the long drive. Aside the breathtaking panoramas of the crater, Beresheet is brilliantly designed and equipped with all the amenities of a luxury hotel. Its lobby, restaurant and rooms area all designed in a soft and elegant style, with notable earth tones.  The hotel as an inviting infinity pool and a great spa. The hotel is a short walk from the Ramon Crater Visitors Center, a Rappelling site, and the town of Mizpe Ramon.
We will be happy to set any of these locations for you as part of a private tour to Israel. Having a good contract with these hotels, we can reserve them for you at VERY competitive rates, and/or free upgraedes.. Just contact us for a quote.
Contact us to inquire more about a private tour to Israel and / or reserving a hotel with us: