Top 10 Hotels in Israel
Where to stay has become a tricky issue. With the influx of tourism there are so many options of where to stay in Israel nowdays, yet only a few hotels will really provide a luxurious experience, whether it is a resort in the desert, or a boutique hotel in the city center. Here is a list of the best luxury hotels in Israel,  based on our own true, real time and long experience. If you choose to stay in any of these hotels we can set a best prices for you. In fact we guarantee to provide you a lower rate then on the internet. Contact us for details.
(Latest Update: May 2021)
Beresheet Spa hotel, Mizpe Ramon
Second best accomodation place in Israel is also an extraordinary luxury hotel in an outstanding location. Placed on a cliff above the Ramon Crater just outside the small town of Mitzpe Ramon oramic views of the desert wilderness, and especially at sunset. Its outdoor swimming pool offers luxury relaxation, and its lobby, restaurant and rooms area all designed in a soft and elegant style. The hotel is also a short walk from the Ramon Crater Visitors Center, and there is a good chance you will run across one of the many local undomesticated goats (Ibex) that are common in nature parks of the Negev. The hotel can also set various activities such as a Jeep tour in Ramon Crater, Rappelling, and more.
Being a very high in demand hotel it is recommended to book Beresheet Hotel months in advance.
The Norman, Tel-Aviv
Set in the heart of Tel-Aviv, just a block away from Rothschild Boulevard, The Norman is definitely the most luxurious and trendy place to stay in Tel-Aviv and perhaps in all of Israel. It's special Bauhaus style architectural design is matched with vintage and sophisticated interior design. It's rooftop infinity pool is a true marvel, and a great place to unwind with a drink and appreciate Tel-Aviv's urban skyline at the end of the day. It's breakfast, bar and Sushi bar also real a treat, and many great dinning places and attractions are just across the corner.
Being a very high in demand yet small hotel, it is recommended to book the Norman months in advance.
Mizpe Hayamim Spa Hotel, Rosh Pina
The Mizpe Hayamim Spa Hotel is nestled inside a forest above Rosh Pina, and surrounded with beautiful gardens and its own organic vegetable and dairy farm. Its main restaurant creates a wide range of delicious vegetarian dishes and deserts, as well as a great selection of local wines. Its specious rooms and suites have a classic design, yet provide all the modern amenities, as well as a spectacular views of the Golan Heights and the Sea of Galilee.  The hotel's spa offers a wide range of treatments and also a large size pool and sauna. To maintain its unique character children are not allowed (except on holidays), and every night a cultural musical or intellectual event is offered. This hotel is the perfect escape for relaxation and rest, and  ideally located for touring the north.
Mamilla Hotel, Jerusalem
Located along the trendy and popular Mamilla Pedestrian Mall, Mamilla hotel is at the best location in Jerusalem, just a block from Jaffa Gate and the Old City, as well as a great spot for exploring Jerusalem's nightlife. Besides its sophisticated boutique style design, quient music and luxurious rooms, the hotel also offers a spa with a Turkish Hammam, an indoor swimming pool, and a well equipped gym. The hotel also offers some impeccable dinning experiences, such as the "roof top" dinner lounge with impeccible panoramas, and a great fish restaurant that is open throughout the day.
Magdala Hotel, Sea of Galilee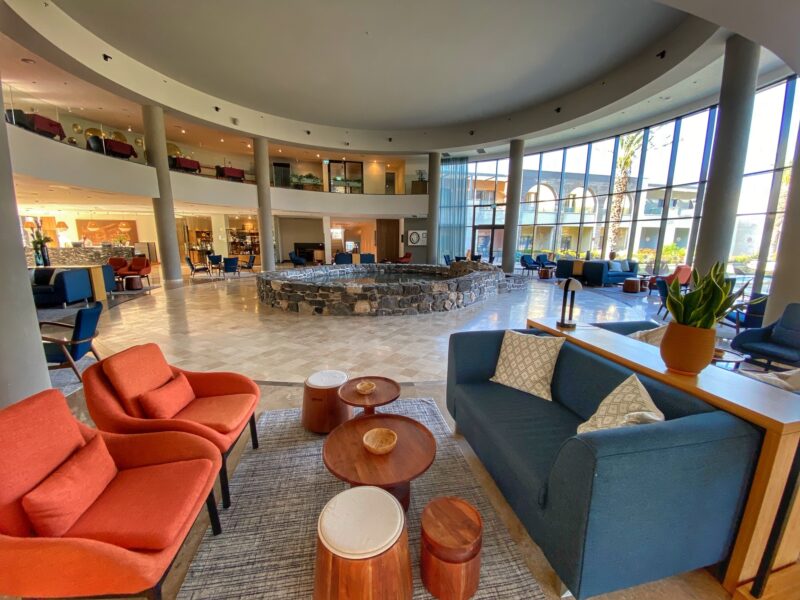 Opened in 2020, Magdala hotel is a new benchmark for hospitality in Israel. Although designed for Christian pilgrims, this hotel provides a genuine luxurious experience, with all  the amenities. It is also located next to the shores of the Sea of Galilee, and right next to a first century Synagogue of ancient Magdala. Providing a combination of relaxation and serenity at one of the most beautiful locations in the Holy Land, the Magdala hotel is sure to be a popular choice of stay.
David Citadel Hotel, Jerusalem
The David Citadel Hotel barrows its name from the nearby Medieval David Citadel, located just across the valley, in the old city. Being so, this modern and luxurious hotel is in one of the best locations in Jerusalem. It is also next to many art galleries cafes and restaurants. The hotel also operates a spa, a wellness center, and a large size open pool in the summer.
King David Hotel, Jerusalem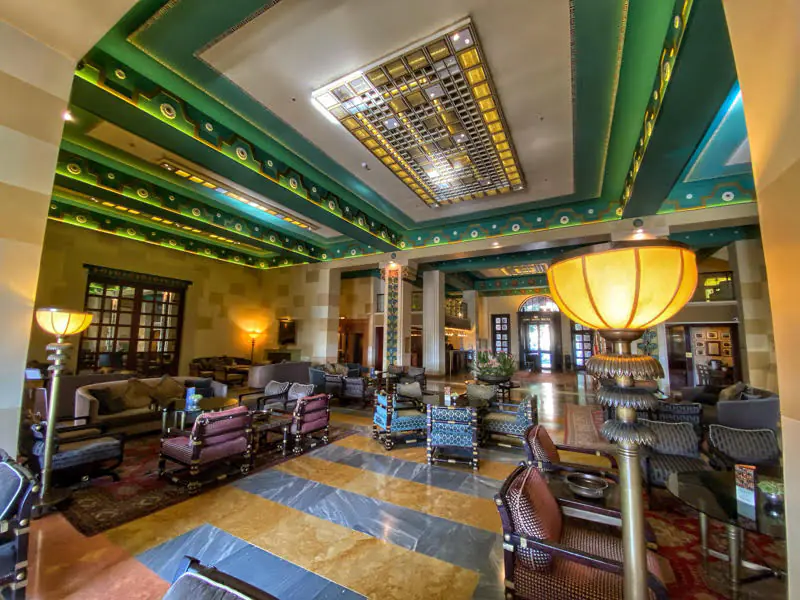 Reputed often as the best luxury hotel in Israel, the King David hotel is truely a fabulous place to stay, as well as a historical landmark of Jerualem. Opened in 1929, the king David hotel is filled with colonial elegance in every corner, as well as great panoramic views of the old city walls.
Around the hotel one can find also the best selections of art galleries, and it is just a 15 minutes walk from the Old City.
David Intercontinental Hotel, Tel-Aviv
Being one of the biggest and most elegent modern hotels in Tel-Aviv, the David intercontinental Hotel in Tel-Aviv is great both for holidaymakers as well as business travelers. It is also ideally located near Jaffa, the Flea Market, and just next to Neve Tzedek, Carmel Market, and the ocean. It's gym includes also large size open-air pool, with a great views of the Mediterranean sea. It's rooms are big and elegant, with modern and soft tones.
Efendi Hotel, Akko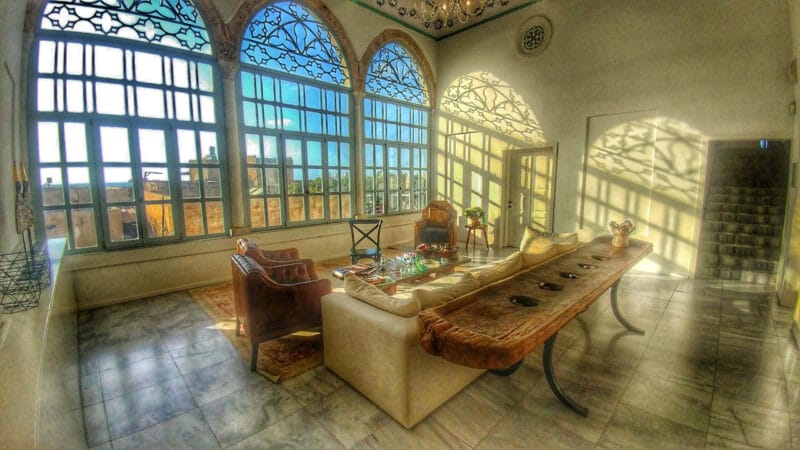 The Efendi boutique hotel is a dream come true of "Uri Buri", a famous Israeli chef known for his seafood restaurant. It is located in the heart of the old city of Akko, and is near all major tourists attractions. It's Ottoman era mansion was remodeled into 12 luxurious and spacious suites, with all the modern amenities. The hotel also offers a rich breakfast that combines local fresh flavors, and is just a block away from the Owner's famous seafood restaurant – "Uri Buri".
The Setai, Tel-Aviv
The Setai Hotel Tel-Aviv is a new and elegant hotel set in the historic part of Jaffa and right by the Mediterranean sea. The main entrance preserves the grand entry of an Ottoman era structure (the "Seraya"), and opposite its inner courtyard is an outdoor pool with a grand seafront view. It's impeccable modern interior design combines the local sand stone with soft and modern bold décor. The Setai is just a short walk away from "Hatachana" – Jaffa Railway Station and the Flea Market.
We will be happy to set a private tour for you to Israel that will include a stay in any of these hotels. We can also guarantee better prices then anywhere on the internet, and often free upgrades! Contact us for a quote. 
Contact us to inquire more about a private tour to Israel: