Madaba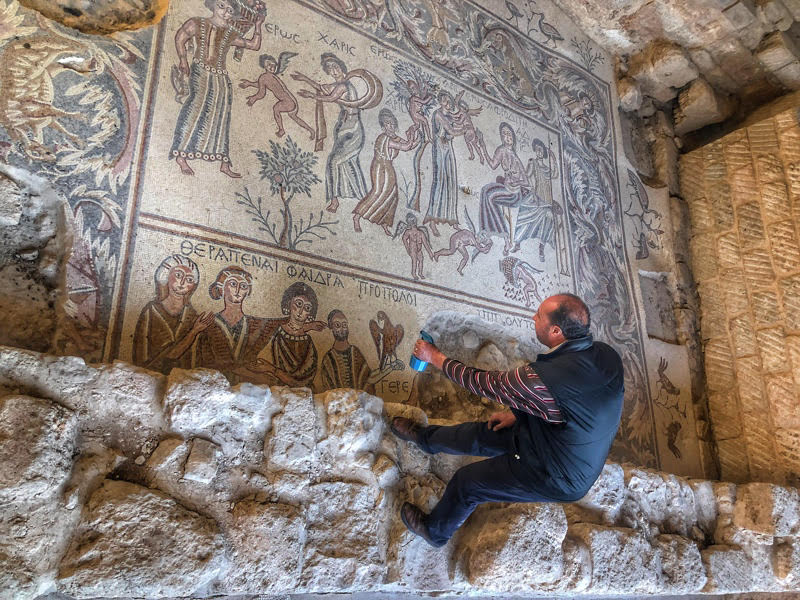 Set in the heart of a fertile plateau about 20 miles southwest of Amman, Madaba is a city with a long and rich history. Known mostly for its mosaic floors, and especially the 'Madaba map', Madaba is one of the most popular tour destinations in Jordan.
History and Archaeology of Madaba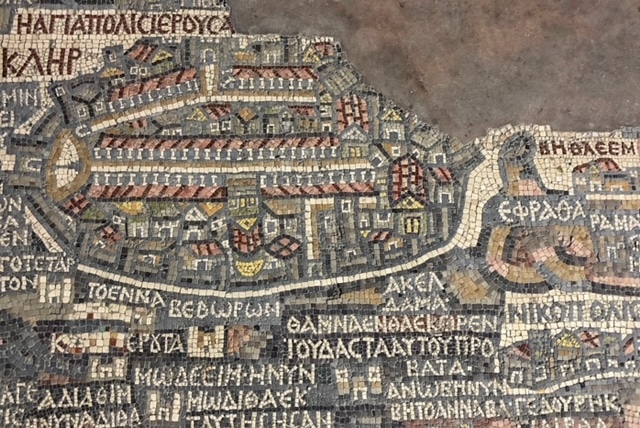 Set along the Kings highway, Madaba is first mentioned in the bible as a Moabite city (Numbers 21:30 and Joshua 13:9). In the Roman and Byzantine periods Madaba was a thriving city in Provincia Arabia, but after the Muslim conquest it rapidly declined and by the mid-8th century it was abandoned. In the 1880s the Catholic church invited Arab Christians from Karak to settle in Madaba. While constructing their homes, various discoveries were made, mostly from the Roman and Byzantine periods. The most famous discovery is 'Madaba Map', a mosaic floor from the 6th century depicting the Holy Land in detail. Considered to be the earliest map of the Holy Land, the map is made of a million stones, and probably took a year to complete.
Touring Madaba
Madaba's main tour area is its archaeological park. It presents some of the ancient city's main street, several mosaic floors, and a Roman era mansion. Its floor describes the life of Hippolytus, yet later it was covered by a Byzantine church. The Madaba map is on display at Saint George Church, 800 feet west of the archaeological park.