Rosh Pina
Set on a hillside overlooking the Hula Valley, Rosh Pina is one of the first Zionist colonies in the Holy Land, a precursor to the State of Israel. Continuously settled since 1882, today Rosh Pina's cobbled stone alleys and old houses a tourism gem in the Galilee.
History of Rosh Pina
Rosh Pina was first settled in 1878, by a Jewish group from the 'Yishuv Hayashan' in Safed. The settlement, called 'Gay Oni' (in English: 'Valley of my Potency") failed, as the settlers had no experience in agriculture. A few years later, in 1882 it was re-inhabited by Jewish immigrants from Romania. Naming it 'Rosh Pina' (In English: 'Cornerstone') the new settlers used a quote from Psalms 118:22 as a metaphor for their successful resettlement ("The stone the builders rejected has become the cornerstone"). The colony developed over the years and became popular also among Israeli artists. In the 1970s it was also home of a Hippie commune. Since the 1980s Rosh Pina's old part is restored and developed for tourism, forming an open-air museum of the history of Rosh Pina.
Touring Rosh Pina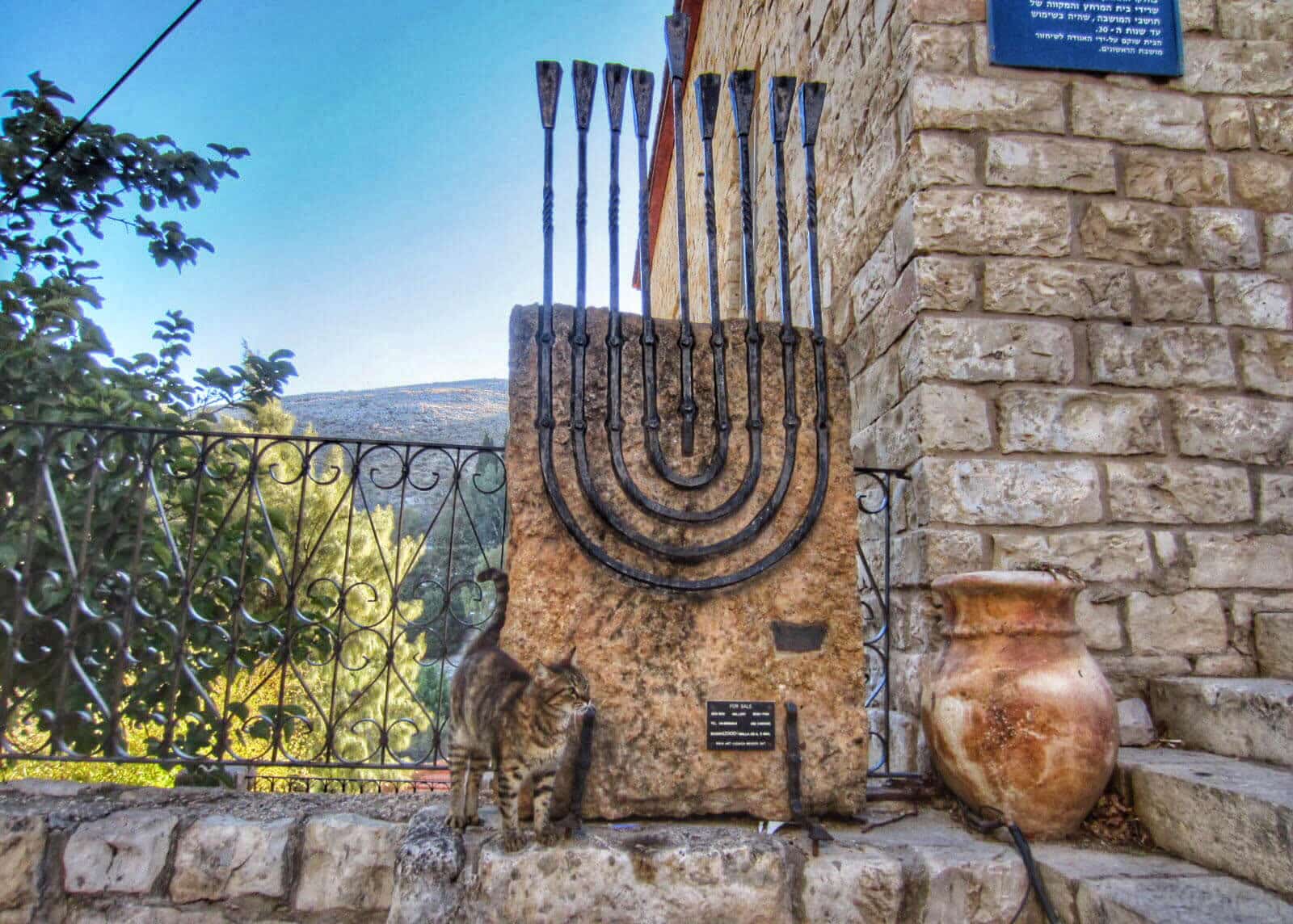 Today, the old part of Rosh Pina is a picturesque village and a popular tour destination. At its base is the French-style 'Baron's Park', named of the Baron James de Rothschild who supported the colony in its early years. Above it, the former Clerks office operates today as a Visitor center. Next to it is the home of Professor Mer, a doctor who researched for a remedy to the malaria plague. Further up the hill is Rosh Pina's first synagogue, built in 1887. Near its entrance are some locally made Judaica sculptures. At Rosh Pina's highest point is Nimrod's Viewpoint, named after Nimrod Segev, who died in the Second Lebanon war in 2006.  The majestic panoramas of the Hula Valley, the Golan Heights unveiled here are a perfect place to end the tour.
Rosh Pina also has a shopping center next to the main highway (route 90) and offers several places to stay. There are some charming bed & breakfast ("Zimmers"), and a few hotels such as the luxurious Mizpe Hayamim Spa hotel.
A tour of Rosh Pina can be combined with a day tour in the north.
Contact us to inquire more about a private tour to Rosh Pina: