Yardenit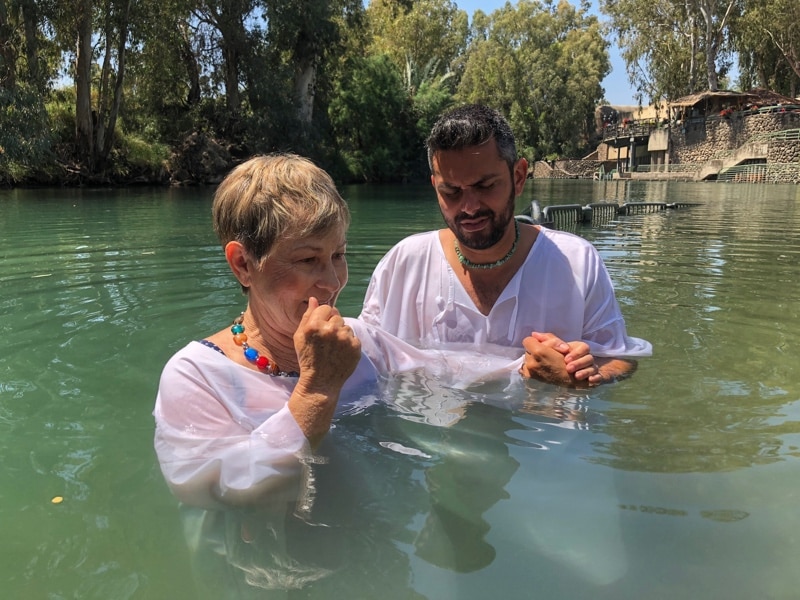 Located at the southern outlet of the Jordan River from the Sea of Galilee, Yardenit is a popular site among Christian pilgrims touring Israel. It provides the service of baptismal ceremonies, for individuals and groups, in a comfortable facility with showers, changing rooms and stairways into the water.
History of Yardenit
The New Testament does not provide enough information about the exact location of Jesus' baptism. However, it does imply that it was in the vicinity of the "plains of the Jordan River" (Luke 3:2), which is near Jericho. Since the 4th century a specific part of the Jordan river, 4 miles east of Jericho, is venerated as Jesus' baptism site. Known as Qasr El-Yahud, the site attracted Christian pilgrims both in antiquity, and in modern times. However, between 1967 and 1994 Qasr El-Yahud became part of a border between two countries in war, Israel and Jordan. For this reason, in the 1970s Israel developed an alternative site for baptism ceremonies at the Jordan river, near the Sea of Galilee. With all its amenities, Yardenit became a very popular destination for Christian pilgrim groups, and tourists. Since the 1994 peace treaty between Israel and Jordan, both sides of Qasr El-Yahud are open to the public as well, yet Yardenit continues to attract many pilgrim groups and church leaders.
Touring Yardenit
Yardenit is open 7 days a week, from 8:00 to 17:00. Entry is free of charge, but there is a fee for using the showers and getting the baptismal white gown.
A baptismal ceremony in Yardenit can be combined with a guided day tour of the Galilee.
Contact us to inquire more about a private tour to the Galilee: